Mitsubishi reveals new concept cars at Tokyo Auto Salon 2022
Back in May 2021, Mitsubishi confirmed it would revive its performance-oriented Ralliart sub-brand and return to the motorsport world. New Ralliart models were officially launched in Thailand as special editions later in December 2021. At the Tokyo Auto Salon 2022, 14-16 January, Mitsubishi unveiled a couple of concept and custom cars, one of which was a Ralliart revival.
The Ralliart cars consist of Vision Ralliart Concept, the Outlander Ralliart Style crossover SUV, and Eclipse Cross Ralliart Style crossover SUV. Under the motto of "The Next Era, The Next Adventure", the styling delivers the brand's vision for the new Ralliart, with an exceptional vibe and a solid feeling of presence.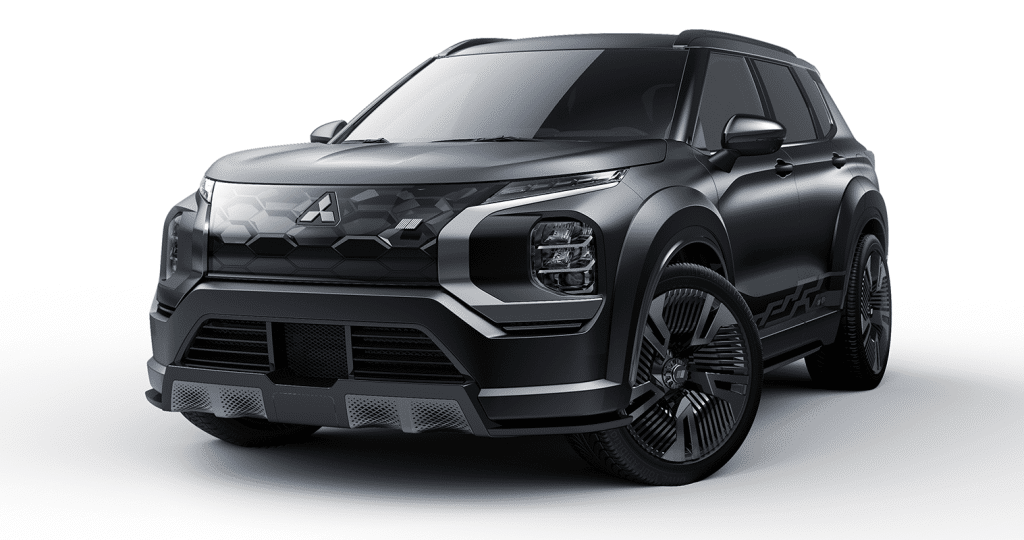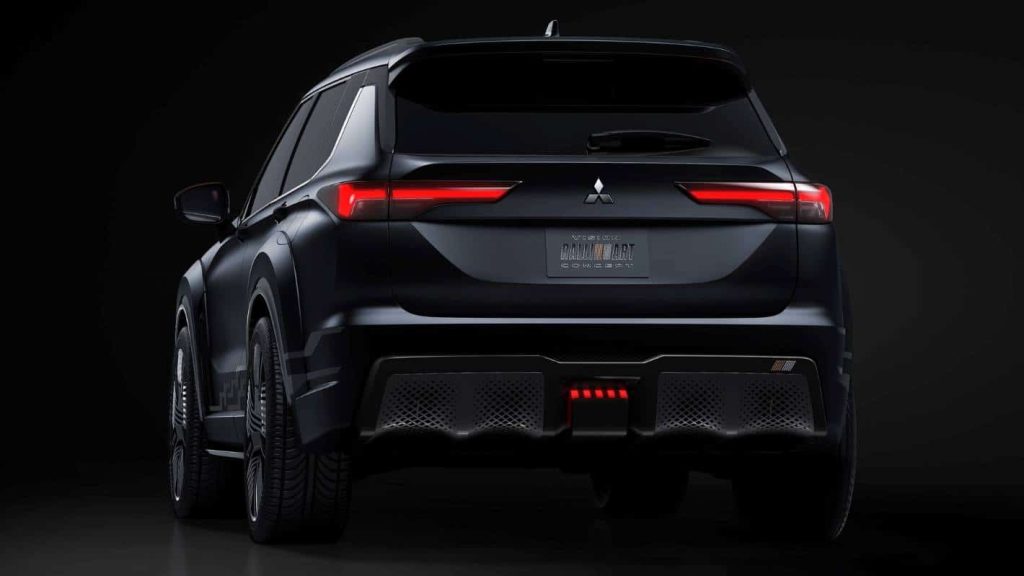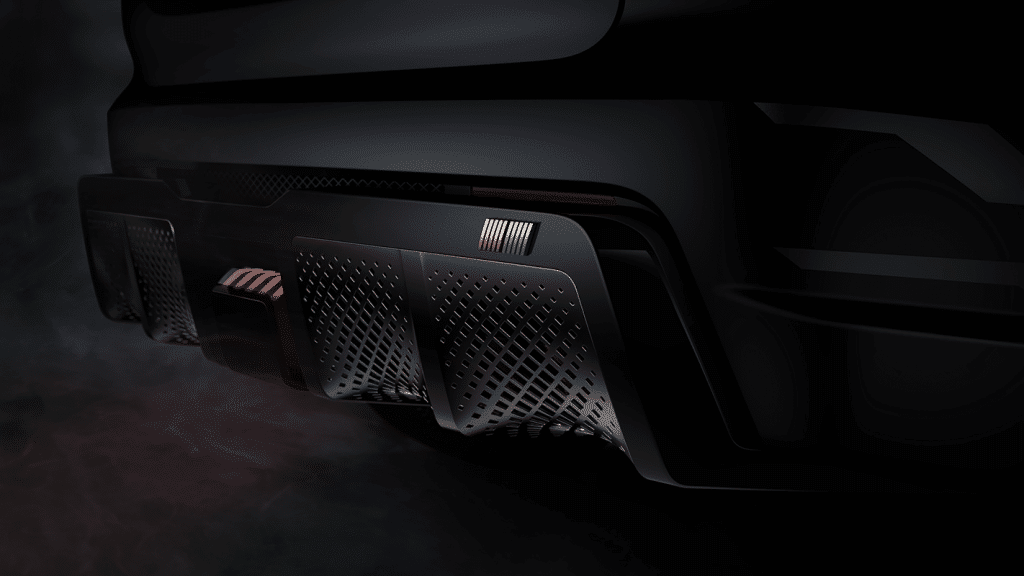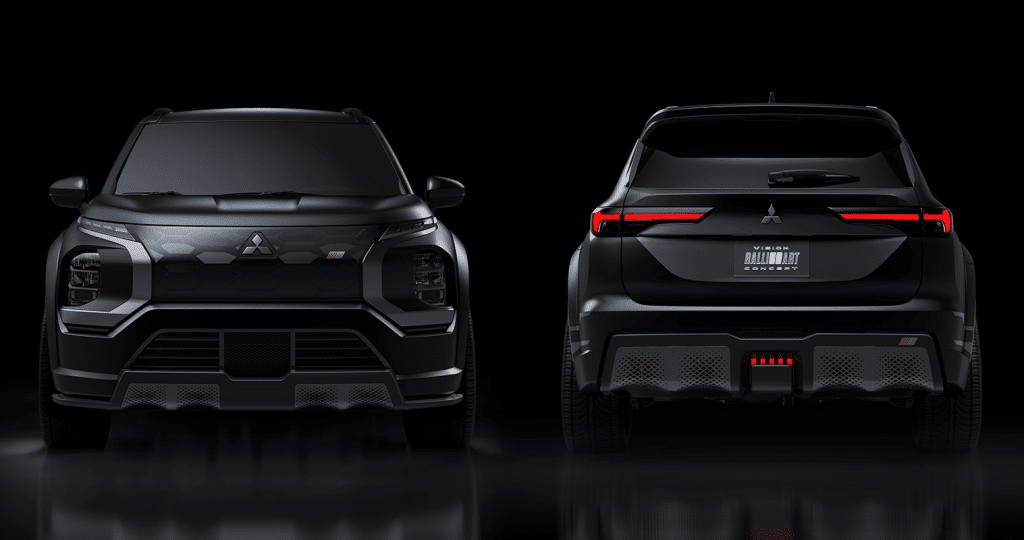 Vision Ralliart Concept
Probably the most exciting vehicle teased, the Vision Ralliart Concept is built from the existing Outlander PHEV. It features unique bumpers, 22-inch large-diameter wheels with bigger tyres, wheel arch extensions, a new grille and a large rear diffuser. Mechanical upgrades include large brake discs and opposed-piston six-pot brake callipers, which provide better driving performance and lift acceleration, cornering and braking to a higher standard. The matte black body shows blue highlights when hit by light, creating a multi-dimensional expression with a premium look.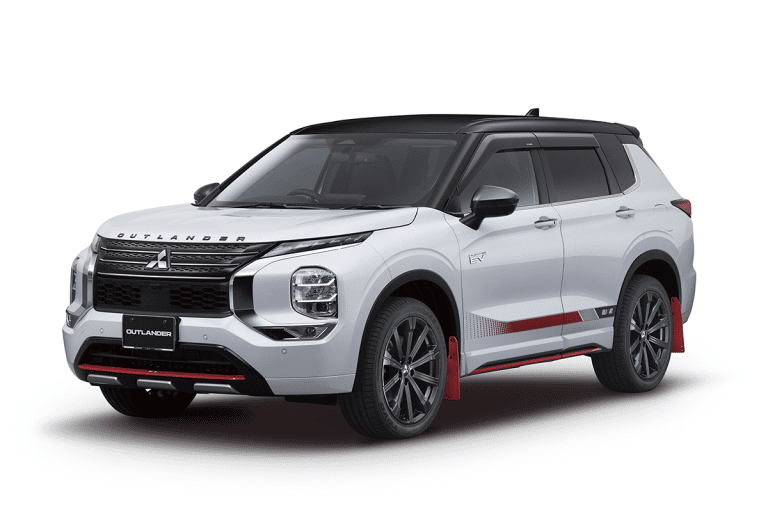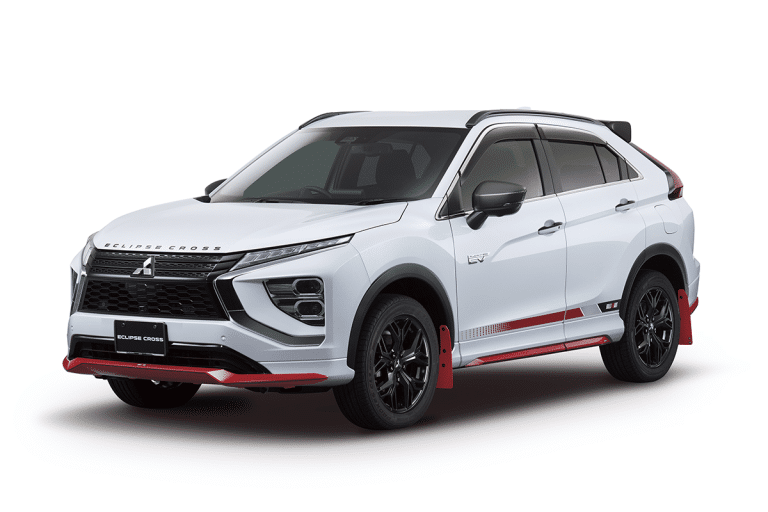 Outlander Ralliart Style and  Eclipse Cross Ralliart Style
The custom Outlander and Eclipse Ralliart SUVs may excite those who pursue unique styling and driving experience. Both are painted in White Diamond colour with red garnishes and the liftgate spoiler. Cosmetic updates are limited to the Ralliart look and accessories, with black alloy wheels, side decals and Ralliart-branded mud flaps.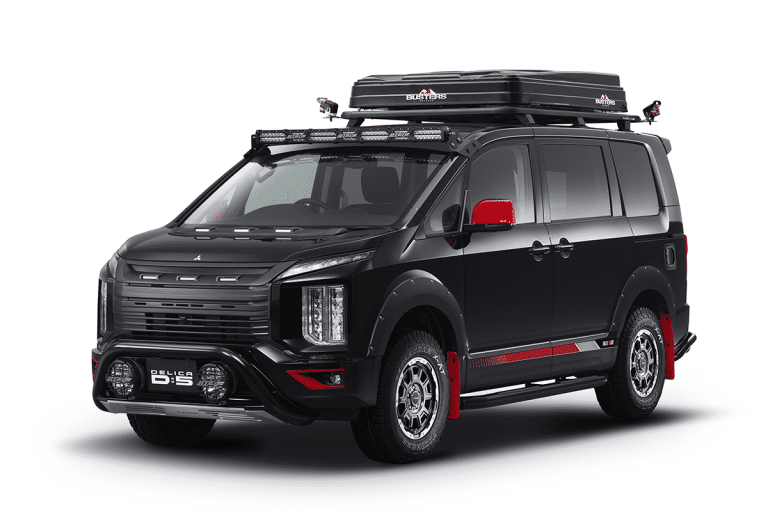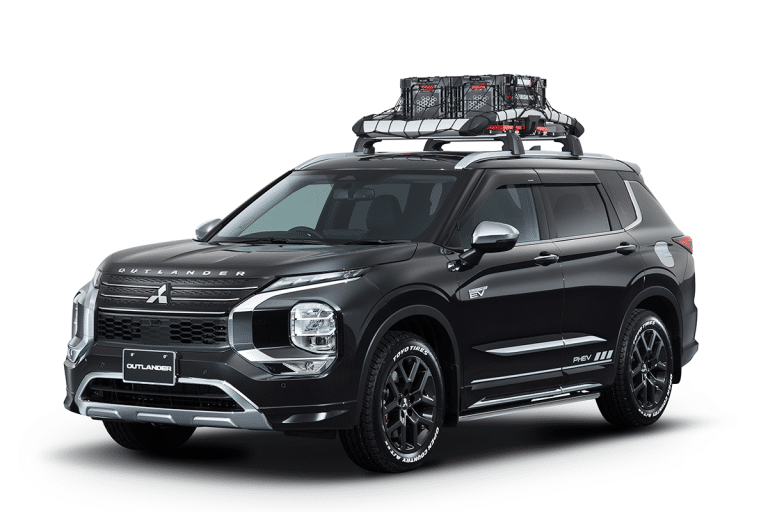 Delica D:5 Tough x Tough and Outlander Wild Adventure Style
Delica D:5 Tough x Tough comes with a rugged and sporty styling, various aftermarket parts and Ralliart accessories, providing better off-road performance. It's even equipped with a rooftop tent and a sleeping pad to make sure you have a cosy overnight stay.
Using Next Gen Outlander as the basis of the concept, the Outlander Wild Adventure Style comes in Black Diamond colour with an outdoorsy SUV look. The model is also equipped with a trailer hitch and camping gear allowing the driver to enjoy outdoor leisure by adopting genuine accessories and collaborating with "Ogawa", a Japanese outdoor brand.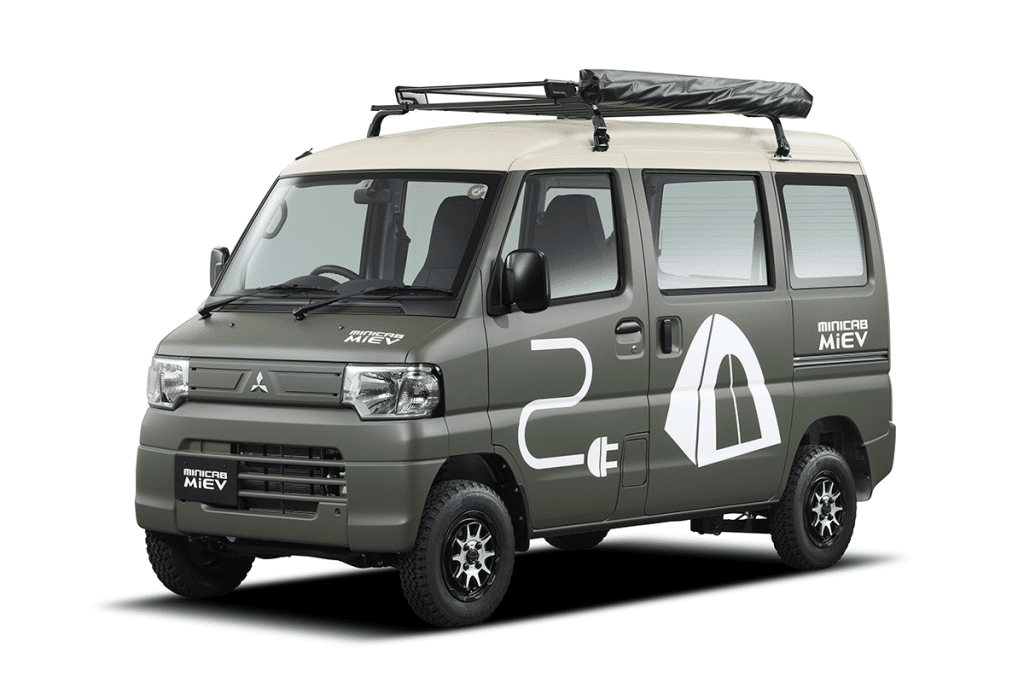 Minicab-MiEV B-Leisure Style
Minicab MiEV is the smallest one of the trio. We don't see this model in New Zealand, and it's described as a kei-car class electric commercial car that offers convenience from private to business use by serving as a source of power supply. It's fitted with side decals of plugs, a car awning, a camping table and a folding cot that can be used for travelling or solo camping. The build-in MiEV Power Box can use power from the drive battery to power electronics such as an electric kettle, a coffee maker, or a laptop, making outdoor leisure and work even more accessible and comfortable.
Steve Hammond, GM Christchurch Mitsubishi said "As with all concept vehicles we like to wait and see what actually makes it to market, but it's hard not to get excited about the future of Mitsubishi with the direction these concepts are heading in".